To change the name of your website, use these steps:

1. Select Settings > Properties.
2. Click on the Name field.


3. Rename your site and click Save Changes.
How do I change the name of my website pages?
To change the name for all new website pages, use the following steps:

1. In your Sitebuilder, click on Page > Heading, or click directly on the heading.



2. Once the dialog box appears, type the new title in Page Heading.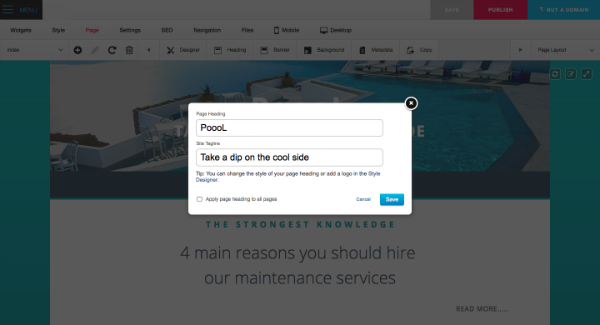 Tip: You can also take the opportunity to add or edit the Site Tagline.

3. Check the box for "Apply page heading to all pages" and click Save.