The Style Designer allows you to easily add a logo to your site. Please note this feature is only available on the templates within our Responsive folder. Once you have a responsive template, here's how to add your logo:

1. Go to Style > Designer.





2. Under the "Colors" section, click Logo.




3. In the Logo Editor dialog box that opens up, click Edit > Select image.




4. You can now either upload a file from your computer or browse for an image file from the File Manager.

5. Once added, you can determine the alignment and width of your logo.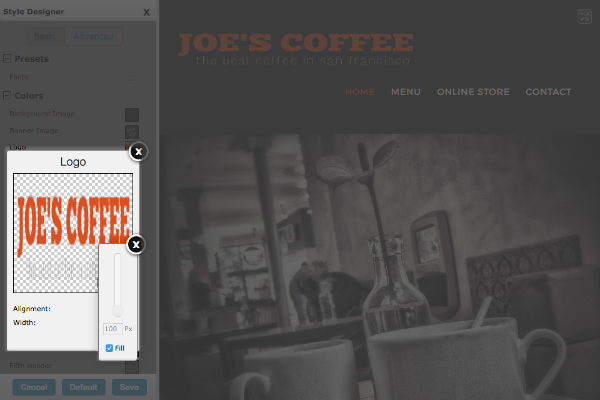 Click Save on the Style Designer dialog box and the logo will be added to all your pages in your site.